I'm so obsessed with polka dots lately especially polka dot blouses and dresses. It has a vintage style yet so cute and eye-catching. Don't you think so?
My friend commented: "Eeee......those polka dot clothes are like the 70's fashion la..."
I don't care. I just think polka dots are so so so cute! In fact, I love 70's vintage fashion style.
I don't care if it's just a background....
Or a blouse.....
Or a dress.....
Or flats.....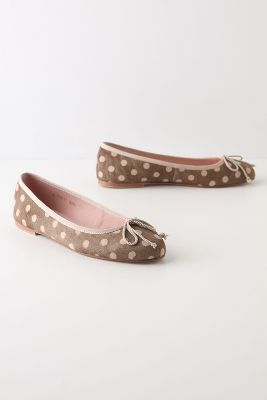 Or a headband.....
But please, NOT polka dot pants.
Oh gosh......It's like a fashion disaster to me.
This little girl looks so cute in polka dot dress. Oh my gosh! How I wish I look like her.
Chinese New Year is around the corner in approximately one more month. It's the time again to shop for new clothes. Woohoo~
I'm going for a shopping spree in Kuala Lumpur tomorrow.
Assignments, stand aside! Lalalalala~~~